Kris' note: This week, your editor needed a rental car. We'd heard that the rental car industry was right in the middle of the inflation and the chip shortage story.
The shortage of chips means rental car companies can't buy new cars for their fleet. That means they can't sell their current cars, which is creating a shortage in the used car market… which is pushing up prices for consumers.
We asked the owner of the rental company about it. He said it was 100% true.
This is a real example of how big, macro-level stories have an impact on business and consumers. And inflation isn't just impacting the used car market… It's economy-wide.
So with costs rising, investors have no other choice than to find a way to increase their income… increase their investment returns… or take a hit to their standard of living.
In today's Dispatch, colleague Andrey Dashkov looks at how investors can play inflation to get a boost from their investments. Read on below…
---
By Andrey Dashkov, analyst, Casey Research
Exactly 50 years ago, a team of economists at Wells Fargo created the first index fund.
Back then, nobody would have predicted that ETFs (exchange-traded funds) would become a $16 trillion industry.
And the industry is still growing. By 2030, ETFs could manage as much as $50 trillion.
If you have an idea, there's an ETF you could buy right now that is focused on exactly that theme.
Broad-market ETFs… bond ETFs… ETFs focused on 5G and electric vehicles… even tiny niche industries like psychedelics.
If you think that there's a market segment that has potential, ETFs could help you get exposure to that.
Today, I'll show you how to profit from some of the most critical themes we discuss at Casey Research – like inflation, gold, and protecting your portfolio against a market crash – by investing in the best ETFs that are available to investors.
But first, a reminder…
If this is your first time reading the Dispatch, welcome. If you've been here before, welcome back.
At the Dispatch we have two goals:
To introduce you to the most important investing themes of the day, and

To show you how to profit from them.
We do this by showcasing ideas from our in-house investing experts, Dave Forest, Nick Giambruno, and the founder of our business, Doug Casey.
With that, let's discuss the ETFs that could give you peace of mind and deliver outstanding returns.
Theme 1: Inflation
Inflation is running hot this year. In May, year-on-year price increases averaged 5% in the U.S. Some items, like fuel, soared more than 50% compared to 2020.
To get one thing out of the way… there is a "base effect" here for sure.
As a reminder, "base effect" basically means that a comparison isn't exactly fair. For example, 2020 wasn't a normal year. So comparing this year's prices to 2020's would be unfair. This year would show abnormally high numbers just because last year they were abnormally low.
Which is fair enough. But we see inflation everywhere, and it's likely to continue longer than many expect.
The reasons? Historically, two forces tended to predict higher inflation for longer: rising wages and rising inflation expectations.
Without going too deep into the weeds, both are on the rise.
And as we have reminded you, gold is one of the best ways to protect your portfolio against inflation. Back in December, Dave Forest gave this prediction about gold:
I think, however, we'll see gold pick up in the second half of the year. The euphoria of global reopening will wear off. Then, investors will realize that COVID's done lasting damage to the global economy.
As we go to press, the markets are panicking at the possibility that the latest iteration of the virus – the delta variant – will dampen the global recovery.
In one day, indices have fallen up to 2.2% on fears that the global recovery isn't as robust as expected.
Buying a gold ETF like SPDR Gold Shares (GLD) is a simple way to get exposure to gold. This ETF gives investors exposure to physical gold bullion. It's as close as you get to owning gold without holding actual bullion.
Theme 2: Gold Mining Industry
Gold offers protection against inflation and market panic.
But there's a little sector that offers leverage to the price of gold. In other words, when gold goes up, these shares can sometimes deliver many times gold's return.
Back to David Forest…
With gold stocks heading down the last several months, gold miners are now the most undervalued they've been in recorded history, relative to the S&P.

The only other time gold stocks even approached this level was in the late 1990s. That bottom set up the massive gold bull market of the 2000s.

That means gold stocks are some of the cheapest investments on the planet.

That makes now a fundamentally solid time to buy gold stocks.
Sometimes, gold mining stocks deliver positive returns even when gold has a period of weakness.
For example, Royal Gold has appreciated almost 8% this year, against gold's 5% decline.
This is why, in addition to recommending gold, we also look for opportunities in the gold mining area. The best of these companies offer more upside than gold, even though it comes with a degree of risk.
If you want to consider gold stocks, there are plenty of options.
Two of the most liquid and cheap funds (in terms of expense ratio, which is a popular way of comparing index funds) are the VanEck Vectors Gold Miners ETF (GDX) and the VanEck Vectors Junior Gold Miners ETF (GDXJ). Both hold portfolios of gold mining companies. GDX is focused on the larger-sized companies, while GDXJ holds mining juniors.
Both ETFs will offer you broad exposure to the gold mining industry.
This is why we like ETFs. They are hassle-free and efficient.
However, there are other ways to play the inflation theme and to benefit from the gains of the gold mining industry.
Individual stocks could offer more upside and less risk than ETFs if you pick the right ones.
And finally, warrants – which are derivatives that you can buy and sell as easily as stocks or ETFs – can add a whole different level of returns to your portfolio. (We've discussed them a lot here at the Dispatch… and if you want to learn more about getting into them, you can check out our expert Dave Forest's research right here.)
In other words, you decide how to balance the ease, safety, and efficiency of ETFs with the thrill of playing individual stocks and warrants.
As ETFs turn 50, there are more choices for you now than ever before.
Good investing,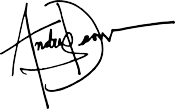 Andrey Dashkov
Analyst, Casey Research