Kris' note: It has gotten a lot of attention over the past few months, mostly due to the inflation story. But really, it has been the quiet achiever for the past year.
We're talking about commodities.
In fact, over the past year, commodities stocks – as measured by the S&P 500 Materials Sector Index – have gained 33.8% compared to a 30.5% gain for the Nasdaq. In today's Dispatch, colleague Andrey Dashkov explains why certain commodities still have further to go, and why one in particular is right in the middle of a "supercycle."
For more details on how to play this opportunity, read on…
---
By Andrey Dashkov, analyst, Casey Research
Copper has been the star performer of the "COVID recovery."
Over the past 12 months, it soared by 50%. Earlier in May, it set an all-time high price of almost $10,500 per metric ton.
The reason is simple: soaring demand.
And not only from the traditional sources like construction and transportation… but new ones, like electric vehicle batteries and solar.
In a moment, I will tell you about why I think that copper is still in a supercycle… and how to profit from what happens next.
If this is your first time here, welcome to the Dispatch. If you've been here before, welcome back.
At the Dispatch, we have two goals:
To introduce you to the most important investing themes of the day, and

To show you how to profit from them.
We do this by explaining the real stories behind some of the headlines you'll read in the mainstream press. But that isn't where it ends.
We take those stories and ideas, then showcase the solutions offered by our in-house investing experts: Nick Giambruno and Dave Forest. And from the founder of our business, Doug Casey.
Let's see what is driving copper and what to expect from it this year.
Copper Demand Is Still in Place
First off, the world hasn't stopped using copper during the pandemic. Even though the global economy slowed down, the demand for refined copper was at all-time highs.
You can clearly see this trend in the chart below. Never mind quarter-to-quarter volatility. It's natural.
The overall trend is up, and it's not going anywhere.
In fact, in September 2020, copper demand set a record at over 6.6 million metric tons.
It has eased since then, but again, some variation is normal. The trend line (red line in the chart) is pointed upwards and to the right. It tells us that we're in a long-term supercycle.
And most of the demand is coming from Asia… not only because China has traditionally been a big source of infrastructure demand, but also because China has become one of the global leaders in adopting clean energy and electrical infrastructure.
In other words, China needs a lot of "green copper," meaning the metal that would be used in green technologies.
And this demand is also here to stay. China is already leading the world in electric vehicles, green energy, and energy storage, according to Foreign Affairs.
It appears that it could reach some of its green energy goals faster than anticipated. For example, it planned to achieve 1,200 gigawatts (GW) in renewable energy generation by 2030. New estimates released in the China Renewable Energy Outlook 2020 tell us that it could reach that target sooner.
Which means that it will need more copper than initially estimated… and they'll need it quickly.
And the fact that China could grow much faster than the rest of the world in 2021 is also positive for copper. Bloomberg forecasts estimate that China's GDP will grow 8.5% this year. That's 2.5 percentage points higher than the rest of the world.
And the $1 trillion infrastructure bill passed by the Senate earlier in August will also increase copper demand. In fact, some analysts say copper and zinc could be the bill's biggest winners.
In other words, copper keeps getting a boost from multiple global players.
The Best Way to Capitalize on This Trend
First, I would suggest getting some exposure to the metal itself. An ETF like the United States Copper Index Fund (CPER) is a good start. The ETF is based on an index tracking a portfolio of copper futures.
It's a great way to get copper exposure.
Second, I would also want to get some exposure to the clean energy industry. It is a major consumer of copper – and for a good reason: the world is going green, and there's quite a bit of potential in this sector. To benefit from this trend, you might want to consider looking at the iShares Global Clean Energy ETF (ICLN). It holds a portfolio of global clean energy stocks… many of which are dependent on copper.
The copper supercycle continues. And there are multiple ways to profit from it.
Good investing,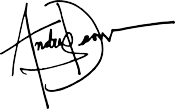 Andrey Dashkov
Analyst, Casey Research
P.S. There's a man who's been on the forefront of this copper surge… and he's been pounding the table on the metal's rise for over a year.
And that's our in-house geologist and self-proclaimed rock hound, Dave Forest. He's the editor of International Speculator… and he recently closed a copper pick for a 250% gain. And now, he's got another commodity in his sights… one that could see 600% gains – or more.
It's a building block that entire nations rely on. Check it out here.