By Andrey Dashkov, analyst, Casey Research
The world has never been under such a heavy debt load.
As governments around the world spent their way out of the COVID-19 crisis, global debt reached an all-time high at the end of 2020: $280 trillion.
That's an almost incomprehensible amount of money. And it's set to go higher, still, as governments take on more debt to continue fighting the economic fallout of COVID-19.
That staggering amount might have you worried for the economy… and your financial future. And it's understandable.
But here at Casey Research, we believe there's always money-making opportunities hiding behind the government's wrongheaded moves.
It's no secret that all this money printing… borrowing… and stimulus is bad for the U.S. dollar.
But it's good for one of our favorite disaster hedges here at the Dispatch: gold.
In fact, just last week gold rose by about 3%, hitting its highest daily gain in a month. And it's up 6% since its March 2021 lows.
Now, there are lots of different ways to get exposure to the metal. But today, I want to talk to you about a strategy few investors know about…
But if you had known about it, you could be sitting on gains like 335%… even 988%…
The Secret to Consistent Triple-Digit Gains in Gold
I'm talking about something called warrants.
A warrant gives the holder the right, but not the obligation, to buy a share of stock at a specified price over a predetermined period, often for less than the current price of the stock.
That might sound a lot like options… but warrants are just as easy to buy as any stock, right from a regular brokerage account.
As I said above, warrants are flying under the radar of most everyday investors. But my colleague Dave Forest has been cracking this strategy wide open for readers in his Strategic Trader advisory (more on that below).
That's because warrants have the potential to deliver gains many times higher than gold or even gold stocks – without putting as much money at risk. In fact, investors like Richard Branson and Warren Buffett have been known to use warrants to supercharge their returns.
Let me show you what I mean.
Orezone Gold is a gold mining company. We always say that gold stocks like Orezone have the potential to provide leverage to the price of gold.
And while gold delivered a respectable 5% return over the past year, Orezone's shares soared 102%. That's no chump change.
But the company's warrants did much better than that. Just take a look at the chart below.
Over the same period, Orezone warrants returned 335%. That's over 3x better than the stock.
This is the power of warrants… and the best part is, warrants are often even cheaper than the underlying shares. Right now, Orezone shares are trading at C$0.98. The warrants cost about half as much, at just C$0.44
You might be thinking I'm just using an exceptional example. But as I said above, Dave's nailed down a strategy for generating these warrant returns consistently…
Supercharge Your Returns With Just $100
Take Sandstorm Gold. It's a gold royalty company.
At its peak in July 2020, the company's stock was up 156% compared to its March 2020 lows… while gold was up just 27%.
That's pretty good.
But Dave's readers didn't have to settle for "pretty good" returns. They did much better than that with Sandstorm's warrants. Over the same period, they were up 988%.
That would have turned a $100 investment… into over $1,000.
And again, the best part is, you don't have to put much at risk with warrants. At their peak, Sandstorm shares were $14.09. The warrants were trading at just $8.70, about 40% cheaper.
Keep in mind, I'm not recommending Orezone or Sandstorm shares or warrants today. The point is, with warrants, you get exposure to all the upside… without betting the farm.
How to Tap Into the Stunning Profit Potential of Warrants
I showed you how Dave's used warrants to supercharge his readers' gold returns.
But the best part is, you can use warrants to play just about any trend.
In fact, in 2020 alone, Dave's readers saw 4,942% from a warrant in a mattress company… 2,805% from a warrant in a company at the forefront of the electric vehicle trend… and 393% from a warrant in the smart home industry.
You name it… there's a warrant for it.
But while warrants are easy to trade… it can be difficult to pinpoint the best ones on your own.
That's why Dave spends hours poring over company filings… using the most advanced research tools available… to bring life-changing warrants to his readers.
His portfolio is on fire right now. One of his warrant picks is up 1,777%. There's plenty of triple-digit winners, too… like 150%… 241%… and 264%. And he's just getting started.
And now, he's bringing warrants to his Strategic Investor advisory, too.
Dave even put together the first-of-its-kind, five-video Warrants Master Course to help you get into warrants with ease. (Subscribers can review the PDF version here.) It'll walk you through everything you need to know before trading warrants… and reveal his top pick to get you started.
Just go right here to access Dave's exclusive training series.
As the government continues racking up debt… this strategy is the best way to supercharge your returns in gold and beyond. And I don't want you to miss out on the stunning profit potential.
Good investing,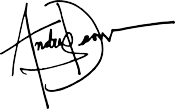 Andrey Dashkov
Analyst, Casey Research