Dear Reader,
Due to an error on our part, a set of responses to an Explorers' League survey we conducted on expectations for 2014 got caught in organizational limbo and was not published. We've addressed the issue to make sure it doesn't happen again, but more interesting for you is that the delay has given us a chance to match expectations with track record, and the results are quite interesting.
Below you will find the original responses from the Explorers' League honorees who had time to reply to our micro-survey in January, along with news of actual achievements of those honorees' companies. All of them delivered as promised—including some very difficult to obtain results—and deserve congratulations.
Going forward, we're planning a revamp of our XL publications, including quarterly updates and more frequent interviews and other more detailed individual coverage in between updates.
We do apologize for our error and hope you'll enjoy the "before and after" snapshot it has created.
Sincerely,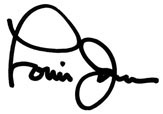 Louis James
Senior Metals Investment Strategist
Casey Research
Catherine McLeod-Seltzer
Forecast
Here are the notable milestones I expect in 2014 that investors should be on the watch for.
2013 was an important year for Bear Creek Mining. The 270-million-ounce Corani silver deposit, one of the largest undeveloped silver deposits in the world, was significantly de-risked with the signing of life of mine agreements with the local communities and receiving its Environmental and Social Impact Assessment (ESIA) approval. Important milestones for 2014 will be the initiation of detailed engineering and the construction permits process. Detailed engineering will consider optimization parameters to lower capex and opex costs through the use of contract mining and different start-up throughputs with optimized mining sequences. The company's cash position of approximately $50 million allows a substantial cushion to complete these activities while maintaining our social and community obligations.
At Santa Ana, we continue to work with the Peruvian government toward a negotiated return of rights to operate. We remain optimistic that can occur in Q1 2014, and we look forward to working with the local communities who continue to support the project toward making Santa Ana a reality.
Bear Creek continues its commitment toward exploration: a low-cost, effective means to create value and a principle foundation of our success. Our drill program at Carito (announced Monday, January 13, 2014) consists of seven drill holes for an estimated total of 2,500 meters, and is primarily designed to test the two targets defined to date: an outcropping disseminated gold epithermal system hosted within sedimentary rocks; and an underlying, intrusive-hosted, copper – gold porphyry system. We anticipate drill results will be available in early March. The company continues to move other early-stage precious metals prospects toward Phase I drilling and news flow is expected throughout the year.
At Lowell Copper I am very excited about working with Dave Lowell again in a public company. We have had tremendous success with our previous endeavors and also a lot of fun drilling high-quality targets and making discoveries. Lowell Copper is a new company listed last year in the depth of the bear market, but we were able to raise a significant amount of money, based on Dave's tremendous track record and our contrarian view that now is the time when you can make smart, low-cost acquisitions, increasing your odds of discovery. Both the Santa Marta and Ricardo projects fall in to that category, and both will be drilled this year, making for a very interesting next 12 months! Santa Marta is especially interesting in that Dave views it as a potential ore body sticking out of the ground, which is a very rare occurrence these days; and Ricardo takes Dave back to his hunting grounds on the Falla Oeste in Chile where he made the giant Escondida and Zalidivar discoveries that began his reputation as the geologist who has "found more ore than anyone else alive."
Results
Bear Creek Mining
Bear Creek's efforts to reclaim Santa Ana are finally paying off, following the favorable ruling by the Lima First Constitutional Court in May, 2014. The verdict put an end to a protracted judicial process dating back to July 13, 2011 when the company brought the action against the Peruvian government after it had revoked the Bear Creek's rights to operate on its Santa Ana mineral concessions. The court ruled that the company's rights are unconditionally returned as stipulated under Supreme Decree, which originally granted the right to Bear Creek, as a foreign company, to operate the Santa Ana concessions.
The government has the right to appeal the court decision, in case of which, the parties would have until August 7, 2014, to reach a negotiated resolution of the dispute. The company intends to initiate formal arbitration proceedings under the Peru-Canada Free Trade Agreement (FTA) should this also prove unsuccessful (see news release dated February 7, 2014).
Reminder: Santa Ana contains 63.2 million ounces of silver in Proven and Probable mining reserves. This conventional heap leach project has low projected capital costs of US$70 million, with a cash cost per ounce of US$8.72 with a payback period of 15 months at US$21 per ounce silver.
Bear Creek's success in regaining its mineral rights to Santa Ana are a major victory for the company and a very challenging "deliverable" delivered. Well done.
On other fronts, we still look forward to 2014 for the commencement of the detailed engineering and construction permitting process at the Corani silver-lead-zinc project located in Southern Peru, due in 2014.
Lowell Copper
Lowell Copper hasn't yet gotten around to giving its Santa Marta and Ricardo projects drilling they deserve, but it hasn't been sitting idly either. In addition to signing off on an option agreement with Minaurum Gold for Santa Marta, the company entered into an option agreement with Rose Petroleum PLC to earn up to a 70% in the TC property located in New Mexico; this in exchange for $6.25 million in exploration on the property.
"The size of the covered area is such that one to two drill holes could very quickly reveal whether there is the potential for buried mineralization," stated David Lowell, chairman and chief executive officer of Lowell Copper, commenting on the deal. This coming from David himself is a great encouragement for Lowell Copper's shareholders in terms of the quality of the deal at hand.
In short, good progress.
Ron Parratt
Forecast
We're hoping that in 2014 we will begin to see an improvement in investor interest and an increase in interest in joint ventures with Renaissance for early-stage exploration projects by all sizes of operating companies. I think that investors should watch to see if Renaissance can move forward with its joint venture business model in 2014 by signing new agreements and increasing exploration activity in spite of the less than optimum market.
Results
It's been a little over five months since our conversation with Ron, and Renaissance has been hard at work to generate shareholder value through its joint-venture business model. One of the most notable achievements since then was Renaissance success in striking a deal with the mining giant Newmont on its Wood Hill South gold project, thereby allowing the latter to earn up to 70% interest in the project by spending at least $7.35 million. Newmont is the company that bought the multimillion-ounce, high-grade Long Canyon deposit from the company that acquired the Renaissance predecessor. This bodes well for Renaissance shareholders, and so it's exciting having Newmont step in to pay for the highest-risk exploration.
Over the last five months, we've also seen Renaissance embark on the following undertakings:
In short, Renaissance is doing exactly as Ron said it would: following its business model and putting Other People's Money to work on shareholders' behalves.
Duane Poliquin
Forecast
Two [Almaden] milestones are imminent:
– New Ixtaca resource estimate soon
– Ixtaca Preliminary Economic Assessment, expected in the spring
Results
As anticipated, Almaden updated its mineral resource estimate for the Ixtaca gold-silver deposit. Great drill results allowed the company to increase the deposit to 4.25 million ounces of gold-equivalent, and upgrade most of it to Measured and Indicated resources, averaging over a gram per tonne.
Then, just as Duane said, Almaden released a preliminary economic assessment (PEA) on Ixtaca, yielding an after-tax net present value (NPV) of $437 million and an internal rate of return (IRR) of 22%.
The next step is the more formal pre-feasibility study; we're looking forward to seeing the company improve its Ixtaca case. Meanwhile, we're keen to see the results of exploration drilling Almaden has already started on regional targets near Ixtaca. Some of those targets have the potential to yield a whole new Ixtaca-sized discovery, which would be a game-changer for Almaden. And even smaller, new satellite deposits could add value to the project if no larger discoveries are made.
Another explorer does a great job delivering as promised.
Simon Ridgway
Forecast
Radius Gold: Look for a new acquisition in a new geographical area that will create some excitement in this well-financed company.
Focus Ventures: Drilling success in the Phosphate basin of Bayovar should bring some major players into this junior company.
Cordoba Minerals: Merger completed early March, financing of $15 million completed. Drilling into the high grade Cu/Au porphyry system in Colombia will bring a lot of market attention to CDB.
Results
Radius Gold
In keeping with its aim of seeking out a new acquisition, early this year Radius gold signed a strategic alliance agreement with Medgold giving Radius the right to option one of Medgold's assets located in Portugal.
For a period of 18 months as of the agreement, Radius may select one of Medgold's Portuguese properties, for which the company will be granted the option to earn a 51% interest by spending $3 million on exploration and development of that property.
Focus Ventures
On March 3, 2014 Focus Ventures announced the commencement of the first phase of drilling at Bayovar 12 phosphate project located in the Sechura desert in Piura, Peru. Core logging verified the presence of the phosphate beds in all holes drilled to date, demonstrating their continuity within the concession over a distance of at least 4km west to east and 3 km north to south. In turn, the initial assay results announced on May 20 confirmed the existence of the beds closer to surface in the eastern part of the property, making the area a high priority for infill drilling and expansion. Management says the grades are in line with the existing world-class phosphate resources at Vale's Bayovar mine (located 15km away from Bayovar 12) and Hochschild's Fospac project. According to the release by Focus Ventures, this first phase of drilling should lead to maiden resource estimation in the third quarter of 2014.
Cordoba Minerals
As indicated by Simon, March saw Cordoba Minerals finalize the acquisition of Sabre Metals and Cordoba Holdings, as well as the completion of $15 million equity financing. After the closing of the transaction and with the funds in hand, Cordoba Minerals was able to fully focus on drilling and exploring the numerous copper hold targets it had identified to date. Consequently, the company went on to complete 50 shallow rotary air blast drill (RAB) drill holes at the Montiel West target testing area where surface trenching and current drilling defined mineralization associated with sheeted quartz-magnetite-chalcopyrite-bornite veins. Trenching at Costa Azul returned 75.6m at 1 g/t gold and 0.3% copper, within a larger +200m mineralized zone that remains open in multiple directions, and now incorporates an accelerated trenching program in preparation for RAB drilling.
The company anticipates the preliminary diamond drilling program of the Montiel West and Costa Azul targets to commence during this quarter.
Andre Gaumond
Forecast
Eleonore shall start production in the last quarter of the year, and Goldcorp shall eventually publish new resource inventory from the 100,000 meters of drilling they have done in 2013.
Results
On April 3, following the filing of an NI 43-101-compliant technical report by Goldcorp, Virginia Mines published an update on the development of the Eleonore deposit where, among other things, the overall resource was confirmed to have grown to 8.1 million ounces of gold from its prior estimate of 7.7 million ounces. Goldcorp affirmed that gold ounces in the Proven & Probable category rose to 4.03 million ounces, representing an increase of a million ounces from the previously estimated 3.03 million ounces. This bodes well for Virginia's shareholders, since the company's royalty is set to increase according to the number of the ounces produced (up to 3.5%).
Based on current reserves, which excludes 4.1 million ounces of non-reserve resources, the mine life is projected at 10 years. Goldcorp management stated, however, that the conversion rate of resources to reserves has been an incredible 100% thus far, so it looks like more growth is baked in the cake. Intensive diamond drilling is currently under way to transform these resources into reserves, possibly extending the mine life to more than 20 years.
Initial production at Eleonore is on track to begin by the end of this year. Right on track.
Andy Wallace
Forecast
For Columbus Gold Corp. (CGT), the main developments will be drilling results of the 11 million dollar, development drilling program begun in January, 2014 on the Paul Isnard Gold Project in French Guiana.
For Columbus Gold Corp. in the US, the development of the Eastside Project in Nye County, Nevada will continue in 2014.
Results
Paul Isnard
Shortly after our conversation with Andy, Columbus started reporting the first new drill results from Paul Isnard project in French Guiana since the joint venture (JV) with Nord Gold was formed last year. The Phase 2 drilling was designed to fill in gaps and upgrade Columbus' 5.4-million-ounce Montagne d'Or bulk-grade gold deposit. There were good hits in the February batch of results, including the hit of 6.0 meters grading 6.06 gram per tonne gold, with not a single hole missed. With Nord Gold paying the way, Columbus continued to advance the project aggressively through the months that followed, delivering more positive drill results, including:
11.67 gram per tonne gold over 2.9 meters.
5.28 gram per tonne gold over 10.0 meters.
7.35 gram per tonne gold over 7.8 meters.
2.80 gram per tonne gold over 22.3 meters.
More recent news suggested the company may have to re-evaluate the previous resource estimate at Montagne d'Or, due to new consultants having issues with methods employed by their predecessor. Yet, given the fact that the infill drilling done since the resource estimate in question has met considerable success, especially the latest batch of near-surface results, it's all but safe to assume that the current resource now in question will eventually get larger anyway.
Eastside
Eastside yielded encouraging results from its Phase 3 drilling campaign; all 12 holes reported in February intercepted mineralization. This shows continuity with the 1.43 g/t over 64 meters intercepted in the West Zone, one of the best intercepts on the property to date. The fact that a significant number of these new hits are near surface shows mineralization within reach of a potential open pit. A total of 36 holes have so far been drilled at Eastside.
At present, the company is in the process of permitting a program of road building and 180 drill stations, which would allow drilling of up to 300 holes with the aim of expanding the better-grade West and East Zones, particularly up dip and to the south. Columbus also plans to test the large area of anomalous surface sampling, particularly to the east of the existing drilling (see the drill plan map). It is believed that other mineralized structures besides those now known in the East and West Zones can be found by this drilling. The company plans to begin drilling in the fall of 2014.
In short, Andy delivers as promised, and we expect more good news ahead.