By Andrey Dashkov, analyst, Casey Research
Take a look at the picture below.
It might look like something from a science fiction movie or outer space…
Source: Tesla
But it's about to disrupt the $125 billion pickup truck industry.
It's Tesla's Cybertruck, one of the first electric pickup trucks set to hit the market. And it'll give legacy carmakers a run for their money.
That might surprise you. Looking at the picture above, you may be wondering how it could ever compete with classic models from Toyota… Ford… or GM…
But as I'll show below, EV manufacturers will have no problem slicing a piece off of this multibillion-dollar pie.
And I'll share a great way to profit from this trend…
Taking Over a $125 Billion Industry
Regular readers will know electric vehicles (EVs) are one of the big trends we have on our radar here at the Dispatch. They'll make up 10% of global car sales by 2025 and 28% by 2030.
We've spilled a lot of ink talking about charging stations… batteries… and the key tech metals needed to build them out. And we're still bullish on those developments.
But there's another area of the EV market that's not getting a lot of mainstream attention: pickup trucks.
Right now, most EVs are traditional sedans or compact SUVs. But as the EV rollout picks up steam, manufacturers will look to other models to expand their inventory.
Pickup trucks make up the biggest sector of the automobile market. As I said above, it's a $125 billion industry. For comparison, luxury cars are just a $7 billion industry.
Pickup trucks also have the highest margin within the automotive industry, meaning carmakers earn more money per truck than any other vehicle. And that makes them a natural next target for major EV players.
In fact, we're already seeing that happen…
Tesla Won't Be Able to Keep Up With Orders
Tesla's Cybertruck, pictured above, stirred up plenty of controversy when it was announced in November 2019.
In fact, we spoke with Casey Research founder Doug Casey shortly after the truck's debut. Here's what he had to say…
Elon's pickup truck is also a smart move commercially. Truck buyers want tough vehicles, and this thing is super tough.

Pickup truck buyers are very culturally traditional, and this might be just a little bit too much for some of them. But if they like it, and I think they will, because it's just mechanically better, they'll jump on it. Tesla won't be able to keep up with orders.
And Doug's right.
The Cybertruck is tough. It even won a tug of war with a Ford F-150, the most popular pickup truck in the U.S.
That's a big deal.
But it's not just power…
The Best Part for Us
Keep in mind, EVs will make up a majority of cars on the road by 2040 globally, according to Bloomberg.
Countries around the world, including the U.S., are committing to phasing out internal combustion engine (ICE) vehicles. It's only a matter of time before we start to see more and more electric pickups on the road.
And legacy carmakers are struggling to keep up with the unstoppable megatrend's demand. Companies like GM and Ford have been slow to roll out electric truck models.
In fact, until very recently, they were essentially slowing down the growth of EVs by lobbying in favor of weaker emission standards.
The situation is changing, though. Since President Biden took office in November, he's been focusing on clean energy and manufacturing initiatives… like his proposed $1.7 trillion "Build Back Better" plan.
During his campaign, he also revealed plans to offer incentives or rebates for people to swap their older, less fuel-efficient cars for EVs made in America.
That means more consumers will be driven to EVs like Tesla's. And it's not just Tesla. Other companies like Rivian are planning to release their own EV pickup trucks to the market in the coming months.
And the best part is, these trucks are priced to compete. The average price of a pickup truck in the U.S. is about $50,000. Tesla's Cybertruck, for example, will start at around $40,000.
This is what gets me excited… Even if EV makers like Rivian and Tesla take just 10% or 20% of the pickup truck market, their valuations could skyrocket.
If Tesla alone gets 10% of the $125 billion pie, that could add over $10 billion to its revenue.
That is one-third of its total sales in 2020.
Why Now
Tesla is scheduled to release its first Cybertruck late this year. And Rivian's is set to hit the market in June.
I think that'll be a huge catalyst. As these cars start hitting the road and making headlines, they'll attract another wave of interest in the EV space.
However, I'm not recommending you buy into either of these companies individually. Tesla is just too expensive. And Rivian isn't expected to go public until later this year.
But as this trend takes off, it'll pay to have some indirect exposure.
I recommend the Global X Autonomous & Electric Vehicles ETF (DRIV). It holds companies that produce EVs, including Tesla. And once Rivian goes public, I wouldn't be surprised to see the fund benefit from the news. Plus, it's possible Rivian will be added to DRIV's basket of companies.
Just remember to position size accordingly, and never bet more than you can afford to lose.
Good investing,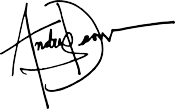 Andrey Dashkov
Analyst, Casey Research