Dear Reader,
Time sure has flown since Doug Casey and David Galland formed Casey Research in 2004. I was the third guy they hired after setting up the partnership, brought on as a writer to help edit the International Speculator and the Casey Investment Alert, our only two publications at the time. There are now dozens of people working for Casey Research, and we produce so many daily, weekly, and monthly publications, I confess that even I don't have time to read them all.
For those who do, there's a wealth of solid research, insightful thinking, and money-making recommendations in each and every one of them. I specialize in metals and mining myself, but I'm keenly interested in what Alex Daley's team is doing in our technology division, for example, and the energy team's work has obvious parallels to the metals team's, while our International Man publication keeps grabbing my attention with interesting material, no matter how busy I am.
The problem, I imagine, is that for many people this stuff is all interesting, but if you add up the sticker prices for all of our services, the total is a pretty hefty sum. At the same time, we like to reward loyal readers, and have in various ways and times offered discounts to those who subscribe to multiple publications. We are now pleased to offer the grandpappy of them all: the Casey OnePass.
I won't tire you with the details. Suffice it to say that for people who like what we do and want to diversify their investments into various markets, the Casey OnePass is the best and most economic way to go. Period. We're offering a special, additional discount for those who sign up by November 1. If you've ever considered any sort of Casey publication package deal, now is absolutely the best time to act.
Now, on the subject of winning investments, our Daily Dispatch article this week focuses on the importance of distinguishing the losers among the pack, as well as picking the winners. There is one quick and easy bit of research anyone can do to sort the wheat from the chaff in a good 90% of the cases. This trick enables us to spend less time on companies that don't deserve it, and more on a narrower field of potential candidates with real merit. We hope you'll find these insights useful.
Sincerely,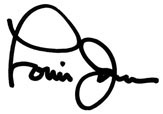 Louis James
Senior Metals Investment Strategist
Casey Research
P.S. For those interested in discussing themes such as those we cover in our Daily Dispatches with others in their areas, please note that we have new Casey Phyles forming in Hong Kong, Tokyo, Japan, and Perth, Australia. Also, the London, Ontario Canada phyle needs a new coordinator. If anyone is interested in any of these phyles or wants to know if there's a phyle close to you, please write to [email protected] for more information.
Rock & Stock Stats

Last

One Month Ago

One Year Ago

Gold
1,352.90
1,335.90
1,713.00
Silver
22.60
21.84
32.08
Copper
3.25
3.27
3.55
Oil
97.85
102.66
86.05
Gold Producers (GDX)
26.32
25.52
51.59
Gold Junior Stocks (GDXJ)
41.48
42.59
94.32
Silver Stocks (SIL)
13.83
13.70
24.72
TSX

(Toronto Stock Exchange)

13.399.42
12,836.71
12,300.23
TSX Venture
973.58
947.70
1,305.54
Easy Test to Separate Winners from Wasters
By Laurynas Vegys, Casey Metals Analyst
When Louis James asks me to triage a list of companies that have come to his attention, one of the first things I do is to look at company financial statements. People is the first P, of course, but Louis' network of people in the industry is far greater than my own, and a company's financials are a sort of condensed snapshot of the whole company.
Even aspects of the People get boiled down into these numbers, making them ideal for the purpose of quickly disqualifying companies that are not worth spending more time on.
The Key
Among the most important numbers I look at first is a company's General and administrative (G&A) expenses ratio. Let me explain via a pop quiz. Which of the following companies has a better control over costs?
(Click on image to enlarge)
Gold Company XXX is spending a lot more than Gold Company YYY… but look closer. G&A for XXX are 43% of total expenses, while YYY is spending six times more in G&A than on exploration. G&A covers things like rent, utilities, salaries, insurance, and legal expenses—basically costs related to running the business, rather than adding value through drilling exploration holes, building mines, or producing doré bars.
Which company do you suppose will make more money? Which stock would you rather own?
The ratio of G&A to total expenses is the easiest measure of waste to find in 60 seconds or less. Since these expenses don't directly generate a profit or grow the company, we want to see them kept low. When they're higher than what most companies spend, it's a red flag.
That's the theory. Simple enough—but what's a good G&A ratio?
Separating Winners from Wasters
We randomly selected 523 exploration and development companies operating in diverse jurisdictions and examined their expenses from the second quarter of 2013. The following chart shows the percentage that G&A expenses comprise of total operating expenses (bottom axis); the bars show the number of companies that fall within each percentage.
The small bar representing 65 companies on the left shows that only 12.4% of sampled companies kept their G&A expenses at 20% or less of their total operating expenses. More concerning is the orange bar, showing that 246 companies—almost half our sample—spent 80% or more of their total expenses on G&A. Naturally, during a market downturn when project finance is difficult to come by, we're seeing more companies in that category; it shows that they are spending money just to keep the lights on, not to add value for shareholders. Major red flag.
The average ratio is 66.3%. Here at Casey Research, we consider it alarming if most of a company's money isn't going into the ground to make valuable discoveries or pulling ore out of the ground to make money. Other things being equal, we'll look first at one of the companies spending 20% or less on G&A, then look at those spending 40% or less, and may not even bother with the rest.
Practical Application
A company's G&A ratio can indicate how committed management is to creating value for shareholders. A quick calculation is all it takes to find out if it's more interested in high salaries and cushy desk chairs than putting money in the ground.
Note that top-quality explorers, engineers, and managers are worth higher pay—it's the company with a culture of high salaries for executives with no demonstrated success that we should avoid.
It's also important to keep in mind that this ratio cannot be used in isolation of other aspects of the business. By itself, it is by no means a guarantee of future success. It's just one tool in our toolbox.
For example, if a company allocated more cash to G&A than exploration in one quarter, it doesn't necessarily mean it was wasting money. It could be that exploration was halted for winter, or feasibility desk work took priority for a time, or a number of other valid and necessary reasons.
Here are some factors to consider
Is a company's G&A ratio seasonal?
What's the long-term G&A ratio?
As a company moves from exploration to development to production, watch for periods when other expenditures decrease, making G&A look higher even if actual G&A spending hasn't changed.
Do the People have reliable track records? Do they follow through when they say they will do things like bring G&A into line?
Is management sufficiently invested in their own company to be incented to look after shareholder funds?
What this really boils down to in the end is the same place we started: People. Good People don't waste money.
Betting on the best People in the business is a solid investment strategy, a version of: "Bet on the jockey, not the horse." But how do you find the right People?
A good place to start is our Explorers' League member list, to which you have full access with a risk-free subscription to International Speculator. This unique Casey service identifies and follows the careers of the world's most successful mine finders and builders. They meet the bullet points above—and provide one of the surest ways that our investment dollars will be spent wisely.
Gold and Silver HEADLINES
Australia Releases Draft Legislation Repealing Mining Tax (Mineweb)
New legislation proposed by the Australian federal government is set to repeal the minerals resource rent tax (MRRT). "The MRRT is a complex and unnecessary tax which struggled to raise the substantial revenue predicted by the former Government," Treasurer Joe Hockey said in his statement.
In his opinion, this tax "imposed significant compliance costs on one of our most important industries, while damaging business confidence which is critical to future investment and jobs."
The new legislation is not yet approved by the Labor and Green parties, which hold the balance of power in the Senate until July 1 next year.
If accepted, the legislation will be a positive step for the industry. Australia is already generally considered a pro-mining jurisdiction, though it's not in our top rankings. Repealing the MRRT could help push the country higher and attract more resource investors. On the other hand, once bitten, twice shy—who can say that a future government won't impose a new tax just as stupid as this one?
India's Third-Biggest Gold Savings Fund Reopens (Reuters)
India's third-biggest gold savings fund reopened to investors after a 12-week suspension and began accepting new investments on October 23.
Reliance Gold Savings Fund, which manages about $300 million according to Lipper data, stopped physical gold sales on August 1 in an attempt to support the government's efforts to minimize gold imports that were claimed to be hurting the country's economic interests.
Since August, gold imports to India have dropped dramatically, and India's current account deficit has improved, which prompted the Reliance Fund to reopen. But now there's another challenge: finding gold supply. The amount of metal the fund will ultimately need is not currently available in the market, a direct result of the series of anti-gold measures the Indian government has imposed since 2012. Watch this space.
Eucalyptus Gold Detector? (Mineweb)
Australian scientists have shown that eucalyptus trees, in sending their roots deep into the ground in search of water, sometimes absorb microscopic gold particles. Over time, the gold is "translocated" to their leaves, then the leaves fall on the ground and the soil reabsorbs the gold.
The scientists say their research "shows that the enrichment of soil and plants with gold are inextricably linked and could become an important tool in finding new deposits in the future."
This story made headlines, but using plants to sample underground soil is not a new technique. It's not widely used because it doesn't reach very deep, nor does it provide any information on geological structures and other things that help geologists find metals deposits. It's really a form of soil sampling, which is an early-stage tool. That said, in some circumstances it could be useful.
This Week in International Speculator and BIG GOLD—Key Updates for Subscribers

International Speculator

BIG GOLD