By Andrey Dashkov, analyst, Casey Research
Starting a business is tough. Keeping it going is tougher still.
That's why many early-stage companies fail. As one scientific study says, "The normal outcome of exploration […] is non-discovery."
At Casey Research, we pick the best candidates for your portfolio. And part of being successful is understanding the risks of putting your money into early-stage companies.
Even so, our founder Doug Casey and our expert Dave Forest have found ways to beat the odds and deliver massive gains to our readers.
That's because in 2022, there is a trend emerging. And it can help early-stage companies achieve success at a higher rate.
In a moment, I'll tell you what it is…
If this is your first time reading the Dispatch, welcome. If you've been here before, welcome back.
I'm Andrey Dashkov, and I've been a Casey Research analyst for over 11 years. I've worked under great newsletter editors… Incredible investing minds like Nick Giambruno… Louis James… Doug Casey… and Dave Forest have all helped shape my writing and thinking.
I've learned a lot over the years – including how to make huge gains from smart speculations…
Today, I'll talk about why early-stage companies compliant with ESG standards make for smart speculations…
Access to Capital Puts "Real" ESG Stocks on a Fast-Track to Success
Speculators usually put their money into small-sized companies. They are called "microcaps" or "penny stocks."
These companies often have no revenue. Generously, they are said to be at the "pre-revenue" stage.
But that "future revenue" isn't guaranteed.
Before (or if) it happens at all, their only source of funds is the capital market.
In other words, they need to persuade investors to give them money in exchange for an equity stake. The hope, of course, is that the stake investors get in return for their capital will be worth much more in the future than the amount invested.
Early-stage companies live and die by how well they can raise funds. It's their only lifeline.
So what if I told you that there's a source of funds that's very generous and provides capital on better terms than an average institution?
Big Investors Want to Give ESG Companies Money
A company that shows it complies with environmental, social, and governance standards can actually raise capital cheaper.
And investors will be fighting tooth and nail to give it money.
Why? Because having "green" investments in their portfolios will make them look good. And, as 2021 numbers suggest, it will also lead to outperformance.
Todd Rosenbluth, the head of mutual fund research company CFRA, says that ESG performed "better than expected" in 2021, even though quite a few ESG ETFs are diversified and should perform in line with the rest of the market.
In other words, not only is ESG popular, but ESG funds are also performing very well compared to their broad-market counterparts.
The world of hedge funds offers another example.
Back in September, a Montreal-based asset management firm saw its $175 million capital raise oversubscribed by investors. It means that the supply of capital exceeded the planned funding amount. The fund is focused on "energy transition," which is one of the "pure play" ESG businesses.
The same happens on a company level. General Fusion, a Vancouver-based start-up, saw its $130 million Series E offering oversubscribed as investors like Jeff Bezos or a "large U.S. state pension plan" provided the company with capital.
General Fusion is developing clean fusion energy technology. Again, it's as close to a "pure ESG play" as it gets.
The bottom line is, strong companies whose businesses have to do with energy transition, fusion, clean technology, electrification, and other aspects of a "greener" future see immediate investor interest.
Cheaper Debt Helps Fuel Growth for ESG Companies
Debt is the other side of a company's capital structure.
Even if it can sell its equity on good terms, it doesn't mean that it can get cheap debt.
… Unless it also has to do with ESG.
Newmont, one of the world's biggest mining companies, announced back in June that its $3 billion credit facility would now be tied to the company's ESG goals.
(Mining companies are widely seen as bad for the environment, and therefore not in line with ESG goals.)
If Newmont performs better in terms of ESG, it will pay less interest on that facility.
This destroys the argument that ESG is a fluke. Newmont's cash flow will now be directly tied to its ESG performance. Indirectly, the company's value is going to be influenced by its ESG stance as well.
And this trend continues… There are more and more companies having ESG-linked facilities and credit on their balance sheets.
What Does It Mean?
It means that a smart early-stage company will now absolutely have to align itself with the ESG trend.
Not for any ideological purposes, but to improve its survival odds.
From capital raises to debt and beyond, ESG has started to have a direct impact on companies' financials and outlooks.
Ignoring a trend that is directly tied to companies' future profitability seems like a bad idea to me…
And you can easily get on the right side of it by adding "ESG-aligned" stocks to your portfolio.
How do you tell if a company you're considering is "ESG-aligned?" Yesterday, I gave a list of questions you can use for a "rapid test" on ESG companies.
But if you're having trouble figuring out where to go, you can look at the Vanguard ESG U.S. Stock ETF (ESGV). It tracks an index that includes stocks screened for ESG criteria and excludes some of the "dirty" industries like fossil fuels.
From there, you can either invest in the ETF directly… or you can check out its holdings and invest in the individual companies. That's always our preference here at Casey Research. Just run them by my ESG rapid test questions.
And remember, these are speculations. Never bet more money than you can afford to lose. A small allocation in your portfolio is enough to capitalize on a big trend like ESG.
Good investing,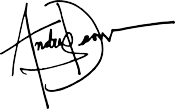 Andrey Dashkov
Analyst, Casey Research