Kris' note: As our colleague Andrey points out below, high dividends may well be a thing of the past. And if you're one of the many investors who relies on dividends for your retirement income – or hope to do so in the future – that's a problem.
For that reason, today's investor needs to look at alternatives. Below, Andrey provides one.
It's a different way of thinking…
And it won't be for everyone…
But it's certainly an approach that everyone should at least consider. Here's Andrey with the details…
---
By Andrey Dashkov, analyst, Casey Research
Investors are desperate for dividend income. And it's easy to see why.
Right now, even some of the most solid companies don't pay much in dividends.
This has been going on for years now.
In fact, over the past five years, the average dividend yield of a stock included in the S&P 500 Index has fallen by more than one-third, from 2.2% to just 1.4%.
This means that if you put $10,000 into this index at the current price, it will pay you about $140 in dividends over 12 months. That's laughable. Hardly enough to help you live comfortably in retirement…
Before I share a better way of getting extra income from your investments, a reminder…
If this is your first time reading the Dispatch, welcome. If you've been here before, welcome back.
At the Dispatch we have two goals:
To introduce you to the most important investing themes of the day, and

To show you how to profit from them.
We do this by showcasing ideas from our in-house investing experts: Dave Forest and Nick Giambruno. And from the founder of our business, Doug Casey.
Now, let me show you why dividends are no longer the fool-proof retirement plan they once were … and what you can do instead.
Relying on Dividends Is a Thing of the Past
To prove that dividends won't be enough to supply you with the investment income you need in retirement, think about this…
On average, retirees in the U.S. spend about $48,000 a year.
To provide that income at a 1.4% dividend yield, you'd need to have a portfolio of about $3.4 million.
But most Americans don't have anywhere close to that when they reach retirement.
Instead, they may have closer to about $200,000 in retirement savings by the age of 65, according to various estimates.
So an average portfolio won't be nearly enough to pay an average retiree a decent income.
Dave Forest, editor of Strategic Trader, agrees. Just recently, he pointed out:
We all know that the old ways of growing our money just aren't what they used to be. For decades, you could make good money from dividends on blue-chip stocks. It was a safe place to park your savings, and you got paid a 5% dividend, even 10% at times.

But today, the dividend yield on the S&P 500 has shrunk to a paltry 1.3% [1.4% at writing]. It's certainly not enough to live off of – especially as inflation picks up and the cost of living soars.
What about high-dividend stocks?
Sure, there are some that pay more than average.
But there's a problem with them…
They are too risky.
I'm talking about debt here. The stocks that pay a lot in dividends tend to have the heaviest debt burdens.
Which means three things…
First, their dividends might not be sustainable. They barely make enough money to pay them out.
Second, if interest rates go up and these companies' interest rate costs increase, they will need to cut dividends or stop them altogether.
Third… if a company pauses or stops dividends, its share price could collapse.
So in the end, investors are left with lower or no dividends and a share price in tatters.
That's not what you want.
Instead, let me show you a better way to increase your portfolio's income…
A Better Way to Increase Your Retirement Income
First, you should make sure the bulk of your portfolio is invested in quality stocks.
How do you find quality stocks? Well… there are quite a few definitions of quality. Broadly speaking, you want companies that have growing sales, costs under control, positive net income, and a good balance sheet with plenty of cash and little debt.
For a quick test, take a look at how the companies in your portfolio or watchlist weathered 2020. If their sales already recovered to pre-pandemic levels or didn't drop at all, it could be a sign of resilience and quality.
Those are the kinds of companies you want to own with the bulk of your portfolio.
So that's one way you can increase your portfolio's income, without taking on extra risk.
But there's another way, too. One that Dave's readers know well…
And it's to add some warrants on top.
Dave explains…
One warrant I recommended to readers of my Strategic Trader advisory returned 4,942%.

Here's the critical point: with that 4,942% return, if you'd invested just $850, you would have walked away with over $42,000. That's enough to pay most of the yearly living expenses for an average retiree.
To be clear, not every warrant generates this kind of return. As always, keep in mind that investing involves risk.
But when one of your positions pays off like this… it covers a lot of losses and then virtually provides a year's worth of living costs.
And you don't need to put your whole portfolio at risk.
Good investing,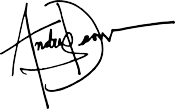 Andrey Dashkov
Analyst, Casey Research
P.S. Dave Forest has been helping our subscribers grow their portfolios with warrants investments for years now. His track record includes huge wins like 393%… 2,805%… and the 4,942% we mentioned above.
But that's not all. Dave has built a whole portfolio to take advantage of the declining market.
And he makes investing in warrants easy and accessible for everyone. Check it out here.