By Andrey Dashkov, analyst, Casey Research
There are bad ways to buy gold. And they could cost you thousands of dollars in downside protection.
Let me explain what I mean…
Let's say you decided to invest in a junior mining exchange-traded fund (ETF), like the VanEck Vectors Junior Gold Miners ETF (GDXJ).
We even recommended it recently here in the Dispatch. Junior miners are a great way to get exposure to gold.
Buying the ETF was easy, and you didn't need to research the dozens of individual companies it holds.
That's one of the benefits of ETFs. We recommend them to get broad exposure to a growing trend all the time.
But then COVID happened…
Avoid the "Panic" in Panic Selling
Within weeks, GDXJ was down almost 50%.
This means that if you put $10,000 in this ETF back in January, your position was cut to $5,230 at the height of the crash.
You might have thought your financial "disaster insurance" didn't work the way you expected.
Maybe you even panicked and sold. Many investors did.
As the fund was trading at its year-to-date lows between March 12 and 13, hundreds of millions of dollars were flowing out.
But as it turned out, investors were fleeing at the worst possible time.
You see, this kind of volatility is normal for junior gold miners. Just take it from Dave Forest, our in-house resource expert:
Mainstream investors dismiss juniors… They think they're too volatile to touch. To a degree, that's true.

Casey Research founder Doug Casey calls them the "most volatile stocks on Earth." He's not joking… or exaggerating.

But this is actually a good thing if you know how to make volatility your friend.
Dave's right.
As of writing, GDXJ is up 31% year-to-date. If you'd held on through the COVID crash, that $10,000 position would be worth $13,060 today.
But seeing that initial 50% loss… you might have been tempted to sell at the exact wrong time.
You can avoid this "panic selling" – if you avoid the panic.
The best way to do that? Diversifying your gold portfolio… to protect against any violent swings in value.
Diversification Brings Peace of Mind
This year brought unprecedented uncertainty.
And we're likely headed into a turbulent market period, with the U.S. presidential election just days away.
That doesn't change our long-term outlook on gold. We still believe it's on track for a historic bull market.
But in the short-term, we could see more volatility – like the drops we saw in March. Take it from Dave again…
If wider stock markets correct or crash, this will likely cause a drop in gold, perhaps 30% to 50%. Gold stocks could drop more.

I believe this will be a temporary dip on the way to higher levels. But it could last several months if things are really bad in the global economy. I can't stress this enough.
This is why it's important to take simple steps to protect your capital.
As Dave puts it, it's best to ensure you could watch your gold positions "fall 50% and be comfortably prepared to wait it out for a rebound."
And I believe the best way to do this is by diversifying your gold portfolio… to help limit your downside risk.
If you only have one or two gold positions, like GDXJ, and gold starts falling… you could see your portfolio get wiped out.
Diversifying your portfolio adds a cushion. And you'll have more room to weather losses if volatility strikes.
For example, in addition to a junior gold miner ETF like GDXJ, I'd recommend adding a gold major ETF, as well as physical gold.
This strategy could have helped you cut your losses almost in half during the COVID crash.
Take this three-part portfolio mix as an example: the VanEck Vectors Gold Miners ETF (GDX), which holds a basket of gold majors, the VanEck Vectors Junior Gold Miners ETF (GDXJ), and physical gold.
Take a look at how this combination compared to holding only GDXJ.
The three-part portfolio dropped about 28% in mid-March. Compare that to the 50% loss if you'd only invested in GDXJ.
If you'd invested $10,000 back in January, that's the difference between a $2,790 loss… and a $4,770 loss.
Both positions had similar upside in the end. But investing success is just as much about limiting your downside.
You'll sleep easier at night… and you'll be less likely to sell at the wrong time. I can't overstate how important this is.
The Best Way to Diversify Your Portfolio
That's why I like this three-part portfolio for its risk-reward setup. The additional exposure takes just a few extra steps – and could save you thousands of dollars, depending on the size of your portfolio.
That's a pretty good deal, if you ask me.
So, in addition to junior mining companies, consider buying and holding physical gold, or adding shares of the iShares Gold Trust (IAU).
And for exposure to gold majors, the VanEck Vectors Gold Miners ETF (GDX) is a good start. It holds a basket of major gold mining companies.
But if you're looking for the best way to diversify your gold portfolio… while limiting your downside… Casey Research founder Doug Casey just went public with his winning gold strategy…
It made him millions in the gold market. And if you make the right moves today, this method could deliver 50x. Just go here for all the details, right from Doug.
Good investing,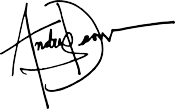 Andrey Dashkov
Analyst, Casey Research