By Andrey Dashkov, analyst, Casey Research
Let's flash back to this time last year, and imagine you had $10,000 invested in the stock market.
The market was doing well, the S&P 500 having gained almost 5% year-to-date. Things were going great…
But we all know what happened next.
By March 23, the market had collapsed 34%. It would end up being the worst March performance since 1950.
And your $10,000 would shrink to just $6,608 – that's nearly a $3,500 loss in a month.
That kind of plunge would keep anyone up at night – especially if your savings are on the line.
Luckily, our goal at the Dispatch is to help you navigate these kinds of crises with a cool head… and remain calm while others panic.
So today, I want to show you the best way to protect your savings from these volatile plunges… with one of the biggest investment trends on our radar for 2021.
2021 Could Be Another Rocky Year
We know now that stocks ended up having a great year. The S&P 500 rose 16% by the end of 2020, and completely recovered from the March drop.
But as the COVID pandemic was just getting started… nobody knew what was going to happen next. Or how deep the stock market would plunge. And the index didn't return to its pre-pandemic levels until mid-August.
You may have been tempted to throw in the towel and sell during those long six months. But investors who did so were selling at the wrong moment.
No one can say with 100% certainty how the market will perform this year. And as I've said before, the COVID crisis is far from over… and I believe we could be in for another rocky year.
So it'll pay to have some disaster insurance that will help you sleep better at night… and deliver profits.
I'm talking about our favorite safe haven here at Casey Research: gold.
Gold Showed Its Worth in 2020
Take a look at the chart below.
In 2020, gold returned 25%, nine percentage points more than the S&P.
And during the March downturn, gold lost only 12%. That's a much bigger safety net compared with the S&P's 34% plunge… and could have kept you from selling out at the wrong time.
What's more, gold went on to hit an all-time high in August, soaring past $2,075 dollars an ounce.
Even high-profile investors like Warren Buffett – famously a gold skeptic – piled in, buying $563 million worth of shares in a gold mining company over the summer.
I think this is just the beginning. 2021 will be another banner year for gold.
I wouldn't be surprised to see gold soar past $2,000 again in 2021. In fact, my colleague and Casey Research's in-house resource expert, Dave Forest, believes the precious metal could double this year.
And as this bull run is just getting started… it'll pay to diversify your portfolio. So you'll be protected from any volatility… and have exposure to gold's explosive upside.
What to Do
A diversified portfolio of 50% gold and 50% stocks would both outperform the S&P 500 and provide more stability than a 100% stock portfolio.
Let me illustrate using the example from above. If you had $10,000 in a portfolio allocated evenly to gold and stocks, you'd be up 20% at the end of the year.
That's a $2,000 gain, compared with the S&P 500's 16% gain for a little over $1,600.
Best of all, during the worst of the March selloff, this diversified portfolio dropped by just 15%.
That's much more manageable than the S&P's 34% drop.
Now, you might have noticed that gold performed best out of all three allocation models. So why not just buy gold?
The answer is quite simple… Putting all of your money into one asset is risky. It's better to diversify to protect yourself against any unexpected dips along the way.
But I'm not here just to recap what was, or could have been, in 2020 and call it a day. I want you to understand what to do next to protect yourself against the risks that 2021 could bring.
As I said above, the COVID crisis is still here. New variants are appearing across the globe. The government is spending left and right to dig itself out of this crisis. This is all good for disaster hedges like gold… but could mean we're in for another volatile year.
So, I recommend holding both stocks and gold to diversify your portfolio… and sleep better in 2021.
For stocks, I recommend an exchange-traded fund like the SPDR S&P 500 ETF Trust (SPY). For gold, the SPDR Gold Trust (GLD) is a good start.
Both are convenient ways to get some exposure to stocks and gold. Just remember to never bet more than you can afford to lose. And above all, stay safe and healthy.
Good investing,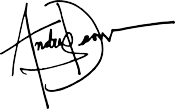 Andrey Dashkov
Analyst, Casey Research
P.S. Gold is our favorite disaster hedge here at Casey Research. And as pandemic uncertainty continues to loom… 2021 will be another big year for the precious metal.
If you're looking for a way to supercharge your gold returns… our founder Doug Casey recently went public with his winning gold strategy.
Doug's used it to make millions – and says you could use it for 10x. He revealed all the details on camera. Just go right here… and he'll go over everything you need to know…