Dear Reader,
Wall Street has found renewed optimism, with the Dow, Nasdaq, and S&P 500 all rebounding significantly last week. But is the correction of the last couple months really over, or is this a dead cat bounce?
It's hard to say, but the rebound followed remarks by some Fed talking heads suggesting that they might not wind QE down as quickly as planned, or at all, given the weakness in the stock market. It's a perverse world in which good news is bad news; signs of economic strength are bad because they signal an end to the money printing, and stocks retreat. Bad news is good because more money printing creates an expectation, if not a self-fulfilling prophecy of higher share prices.
I don't honestly know what happens next, but I do know that this looking-glass economy central bankers imagine they control can't go on ignoring reality forever.
So, for any subscribers who missed The Casey Report special report last week, I strongly urge you to read it now, plan, and act accordingly. The link includes a quick video summary.
But the broader market correction is not the correction I sat down to write about this week. What I want to say is that, as much as I enjoyed Bill Bonner's book, Hormegeddon, calling it the "must-read" book of 2014 was a mistake, since the year isn't over yet.
I don't take back anything else I said about the book, however; it's a great read I still highly recommend.
That said, there is a new book coming out next week that's more deserving of the top "must read" title: Marin Katusa's The Colder War. Why? Well, feel free to apply whatever discount you wish to my review below, since this is a Casey publication and it's not unreasonable to assume I have a bias, but The Colder War is as important and well written and entertaining as my other favorite book of the year—and much more pressing, if not actually urgent.
See below for details.
First, some follow-up on the ongoing Ebola tragedy. There's a lot of fear-mongering out there, even a rumor that Ebola-infected US troops will be sent to the VA hospital here in San Juan, Puerto Rico—and that the hospital's requisition of HEPA filters means the disease must be airborne now. The latter point has become an urban legend you can see debunked at Snopes.com.
Personally, I can't imagine a hospital not wanting clean air. And it would be most ungracious of me to oppose soldiers who got sick fighting Ebola getting the best treatment possible, even if that brings them to my backyard.
I know it's alarming that doctors and nurses who wear protective gear are getting sick, but that doesn't prove, or even imply, that this strain of Ebola has mutated into a superbug. Remember that none of the family of the Ebola patient who died in Dallas—who spent time in close proximity to him, completely unprotected—have been infected. A friend who's in the field tells me that, despite the suits and masks, it's actually quite difficult to avoid all contact with dangerous bodily fluids when treating a disease that produces a lot of them.
Now, I distrust government as much as anyone you are likely to meet, and I don't expect the full truth from officials who think they know what's best for everyone, but spreading rumors is not helpful. We should all think carefully about what we say and do, focusing on the distinction between facts and fears, lest we make the problem worse than it has to be.
Meanwhile, I'm sorry to say that I was right about Ebola spreading to Mali. I truly do hope the Malians will be able to contain the outbreak as the Nigerians appear to have done, but I'm skeptical, since the patient was a 2-year-old girl, and toddlers are not known for keeping bodily fluids to themselves under the best of conditions. The next country I see as being at highest risk is Côte d'Ivoire, and I do urge investors to get out of potential harm's way there.
As in all things, a reasoned, disciplined approach is what's called for here.
Sincerely,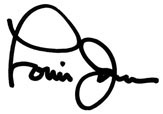 Louis James
Senior Metals Investment Strategist
Casey Research
Rock & Stock Stats

Last

One Month Ago

One Year Ago

Gold
1,231.03
1,218.60
1,350.30
Gold (SGE)
1,233.10
1,231.72
1,354.96
Silver
17.20
17.65
22.82
Copper
3.05
3.05
3.26
Oil
81.06
92.80
97.11
Gold Producers (GDX)
20.47
22.21
26.13
Gold Junior Stocks (GDXJ)
30.95
35.05
41.14
Silver Stocks (SIL)
10.13
11.10
13.67
TSX

(Toronto Stock Exchange)

14,543.82
15,120.54
13,324.76
TSX Venture
805.45
924.09
972.70