By Andrey Dashkov, analyst, Casey Research
What comes to mind when you think mining?
Many people assume it's a dirty, dying industry. That it doesn't have many applications in today's political climate and push toward clean energy. You might even think, "It's outdated… In a world of high technology, who does that anymore?"
But that's exactly why we're so big on this sector here at Casey Research. Because while most investors may look at mining and see an outdated industry… we see one that's essential for countless new-world technologies.
And we follow the biggest trends in this sector… to bring you the best fortune-building opportunities…
In fact, our own resource expert, Dave Forest, has circled the globe finding and extracting natural resources from the ground… bringing the best insights to his readers.
If you've been following along in these pages, you'll know one of the biggest trends on his radar is something called "tech metals." In fact, several tech metals stocks in his portfolio soared as high as 241%… even 1,219%.
But if you don't know what tech metals are, you're not alone. A lot of folks don't know about them… or why they're so critical.
Tech metals are essential components needed for some of the most bleeding-edge tech trends we have on our radar at the Dispatch, including electric vehicles (EVs) and the 5G rollout.
And today, I want to talk about one tech metal in particular. It's one I think every reader should have on their radar: copper.
Copper's Hitting Multi-Year Highs… And That's Just the Beginning
You might not be aware of the many everyday technologies copper is used for. But it's actually a key component in many household items, like smartphones, TVs, fridges, microwaves, and dishwashers.
But as I'll get into below, it's also needed in many new tech trends… including clean energy. Demand for these technologies is ramping up. That's one of the reasons why we've been putting the metal on readers' radars…
Dave recommended copper in the Dispatch as recently as September.
Since then, it's up over 33%. It's also trading at multi-year highs. Copper's at its highest price in nine years as I write.
But I think this rally is just beginning…
The reason is very simple: The world is transitioning to a greener economy. And it will need a lot of copper to manage that transition.
Insatiable Demand
It's no secret the world is moving away from fossil fuel-based energy systems to ones based on renewable energy.
In fact, renewable energy could double its share in the world's total energy mix, from about 12% in 2020 to 22% in 2030. And despite COVID-induced economic slowdowns, the world's investment in renewable energy in 2020 topped $500 billion, a 9% increase from 2019.
And the most popular clean energy sectors – wind and solar – are copper-hungry. On average, there's 12x more copper used in renewable energy systems than traditional energy systems.
Global wind power capacity is expected to require 5.5 million tonnes of copper by 2028. And an average solar plant contains around 5.5 tons of copper per megawatt of power generation.
EVs will also drive demand for copper. The metal's used in EV batteries, wiring, even charging stations. And by 2030, Bloomberg predicts that about 28% of all cars will be electric. But internal-combustion vehicles still need the metal, too.
Estimates show that the total vehicle demand from both electric and internal-combustion vehicles will more than double between 2020 and 2030, to over 4.3 million tonnes.
This high demand is a very bullish sign for the metal. But supply isn't keeping up…
Supply Can't Keep Up
We'll need enough copper to cover all of this additional growth… and current uses in the meantime, like traditional power grids and vehicles.
To meet this demand, the mining industry needs to work overtime… But due to COVID restrictions and shutdowns, it hasn't been able to.
South American copper miners were hit particularly hard by COVID, which drove down supply. And two of the world's largest copper miners are Chile and Peru.
By 2050 – when more than 110 countries have pledged carbon neutrality – the world will run out of available copper. There simply isn't enough in known reserves and resources.
And it's not just mining. A possible production cut at China's top copper smelter only adds more uncertainty, as China is the world's third-largest copper producer.
As a result, a deficit on the global copper market is likely. And production guidance through 2022 from the world's top 25 copper producers points to a deficit, too.
Even if production is back on track by 2023, this reserve depletion could impact supply for decades.
As the market realizes that, I believe we'll be in for a long-term bull market of historic proportions.
To profit from this opportunity, consider the United States Copper Index Fund, LP (CPER) ETF. It offers broad, convenient exposure, and closely tracks the price of the metal.
Good investing,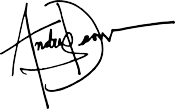 Andrey Dashkov
Analyst, Casey Research