By Andrey Dashkov, analyst, Casey Research
Let's start with a bold prediction: We're looking at a trend that could be eight times bigger than the internet…
And before you roll your eyes, let me explain why you should pay attention… unless you want to miss out on what could become the main investment trend of the 2020s – and beyond.
In just a second, I'll tell you about a trend that could create trillions of dollars in new value…
It will create billionaire founders… and early investors will potentially see millions' worth of growth in their portfolios…
In a moment, I'll explain what this asset is and how to play it for massive returns.
But before we get to that…
If this is your first time reading the Dispatch, welcome. If you've been here before, welcome back.
At the Dispatch, we have two goals:
To introduce you to the most important investing themes of the day, and

To show you how to profit from them.
We do this by showcasing ideas from our in-house investing experts: Dave Forest and John Pangere. And from the founder of our business, Doug Casey.
With this in mind, let's look at a certain investment niche that could deliver once-in-a-generation wealth.
Clean Tech: A Kingmaker Industry
Love him or hate him, Bill Gates is the world's fourth-richest man. He's worth about $135 billion at writing.
His company, Microsoft, has a market capitalization of over $2 trillion.
Here's what he said while giving an interview at a clean technology summit:
There will be eight Teslas, 10 Teslas. And only one of them is well known today. There will be, you know, Microsoft, Google, Amazon-type companies that come out of this [clean technology] space.
If you add market capitalizations of 10 Teslas, Microsoft, Alphabet (Google's parent), and Amazon, you end up with about $16 trillion in total value.
There will be others… And you can see some of the clean tech successes already.
Like Contemporary Amperex Technology Co. (or CATL), one of the world's biggest battery makers. It has a market cap of over $218 billion.
After going public in 2018, it delivered an immense 2,290% return at writing.
CATL produces batteries for electric vehicles… that are a part of the "clean energy revolution."
These companies are also part of a bigger trend called "environmental, social, and governance" investing, or ESG. (I've written about ESG before in these pages… check here and here.)
Another "clean tech" stock, NextEra Energy – which has become the world's largest producer of wind and solar energy – delivered another eye-popping return.
Over the past 10 years, NextEra soared by 700%. Not too bad for a "boring" utilities company.
Not all utilities delivered this kind of performance, of course.
The key to this performance is the "clean energy" megatrend and the larger ESG trend.
ESG is going to be the defining trend of this century.
In my opinion, it will produce trillion-dollar companies and transform the planet while doing it.
Remember that $16 trillion prediction by Bill Gates?
In 2019, the value that the internet created for the United States was about $2 trillion.
The clean tech trend is eight times bigger than that…
And the ESG trend? Well, there are already over $100 trillion invested in the companies that transform themselves according to the ESG principles…
And the billionaires know that the pie is only growing larger.
Billionaires' Secret to Building Wealth in Clean Energy and Beyond
For example, Bill Gates' clean technology investing arm, Breakthrough Energy Ventures, includes Jeff Bezos as an investor.
And these guys are smart…
They find the most forward-thinking ways to make money and make a difference… and they get in on these opportunities early.
They also apply something called warrants to their investment process.
Warrants are similar to having an option on a stock. A warrant is a security issued by a company to an investor. It gives the investor the right to buy stock directly from the company at a specific price – the strike price – for a specific time.
They could lead investors to massive gains… like 4,900%, 2,800%, 600%, and more…
And we would not be surprised to see clean energy and other ESG deals go public with warrants baked in.
For now, consider this ESG-focused ETF: iShares Global Clean Energy ETF (ICLN). It tracks an index of companies that produce energy from solar, wind, and other renewable sources. It holds 97 companies as of writing.
We will be watching this space on your behalf.
Good investing,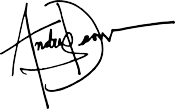 Andrey Dashkov
Analyst, Casey Research
P.S. As mentioned, these billionaire investors use warrants as part of their wealth-building secret. And clean tech companies are a huge part of that.
Last week, our warrants expert Dave Forest recommended a brand-new warrant to play the clean tech trend. Consider the last one he recommended in the same industry went up 2,805%.
You may have a chance to see that kind of gain yourself… learn how to get in on Dave's next 29x winner right here.