Kris' note: Inflation – it continues to be one of the biggest fears on investors' minds. Prices are rising for almost all goods. That includes everyday items at the grocery store and larger "big ticket" items like cars and household appliances.
But inflation is also playing out in the asset markets, too. Everything is going up. Stocks, gold, bitcoin, energy, and so on. It's more proof (if more proof were needed) that the Federal Reserve's money-printing program and low interest rates are filtering through the economy.
It's one thing to notice this is happening, but it's another to know what to do about it. Well, it's our job to help with that. In today's Dispatch, Andrey Dashkov explains exactly what's going on in the markets… and helpfully provides an easy solution for dealing with it.
Read on for details…
---
By Andrey Dashkov, analyst, Casey Research
This week, Wall Street is watching the Fed.
On August 27, the country's arguably most powerful financial institution provided the market with a clue as to how fast it would start tapering its asset purchase program.
In other words, we learned how soon the Fed is going to stop providing the market with a massive amount of support.
The majority of Fed officials believe that this "tapering" should start this year.
Fed Chair Jerome Powell said:
[…] I was of the view, as were most participants, that if the economy evolved broadly as anticipated, it could be appropriate to start reducing the pace of asset purchases this year.
Why would they stop this massive support program? Because, the theory goes, the economy is picking up, and the high inflation numbers we're seeing are transitory.
Maximum employment is almost here, as is the Fed's inflation target of 2% per year.
In other words, the Fed thinks that the economy is doing well.
High economic growth is good, and so the Fed is thinking about when to start hiking interest rates.
That would be another way of slowly "tightening" the country's monetary conditions. A healthy economy should be able to handle it.
But there's a scenario that the mainstream media doesn't take into account… and one which, if you position yourself right, could benefit your portfolio. I'll explain that scenario and what it means in a second.
But first, a reminder…
At the Dispatch we have two goals:
To introduce you to the most important investing themes of the day, and

To show you how to profit from them.
We do this by explaining the real stories behind some of the headlines you'll read in the mainstream press. But that isn't where it ends.
We take those stories and ideas, then showcase the solutions offered by our in-house investing experts: Nick Giambruno and Dave Forest. And from the founder of our business, Doug Casey.
Let's see what the market is missing about inflation and where we could look for investment opportunities…
Gold Could Go Up Even When Inflation Is Low
We think of gold as an inflation hedge. It has worked like that many times in the past.
But inflation isn't the only thing that drives the price of gold.
In fact, gold had posted some of its most remarkable performance in history when inflation was relatively low.
Take a look at the chart below. It tracks the price of gold (left Y-axis) and interest rates (right Y-axis).
Between late 2015 and August 2020, gold soared from just over $1,000 an ounce to its all-time high of over $2,060.
During this multi-year bull run (which I believe will continue), interest rates had fallen from about 2.2% to 0.6%.
Annual inflation, meanwhile, averaged just 1.8%.
As a reminder, in July 2021, it was three times higher at 5.4%.
What happens next will determine if the Fed is right or not.
However, there's a way to profit from gold even if the mainstream scenario is wrong. Here's how.
This Chart Shows That the Economic Consensus Is Wrong
If the U.S. economy is set to do well and the recent inflation spike is indeed "transitory," then gold is not the best asset to hold. It's a happy scenario with smooth growth and prices under control.
But the recovery is still shaky. There's no guarantee that 2022 or 2023 will show the same economic growth as this year. And don't forget that a lot of this growth is due to the immense economic slowdown that the U.S. economy suffered during the pandemic.
The chart below sums it up perfectly. It shows what economists call "economic surprises." In other words, the differences between market expectations and what really happened.
After the initial COVID-19 shock at the beginning of 2020, the U.S. economy has delivered a series of positive surprises. No wonder: the government committed to an "all it takes" policy to provide support for the economy and the markets.
But the latest data show that the economy doesn't surprise on the upside anymore.
The index turned negative in July and continued the trend in August.
This means that the post-COVID euphoria could be coming to an end.
And, by the way, the U.S. is not alone here. The chart for G10, a group of rich countries that includes the United Kingdom, Germany, and Japan, looks similar.
This means that the Fed may be wrong anticipating that the U.S. economy can take less stimulus, higher interest rates, and be fine.
In other words, we could be looking at low growth and low or high inflation.
Here's David Forest, from back in December 2020:
Over the coming years we expect the dollars needed to produce a sufficient [investment] income will keep growing. That doesn't mean we'll see massive inflation like some analysts are predicting. We could see something more like stagflation. That's when growth stalls while prices rise. This is the deadliest combination possible.
And both scenarios – with either high or low inflation – are good for gold. Because gold is tied to interest rates. And there's no place for high interest rates when the economic recovery stalls.
So the Fed could still outline a plan for a graceful exit out of the money printing spree that it engineered.
But this plan could run into the harsh reality of sluggish growth.
And when the market realizes it, it will bet on assets that do well when rates are low and going lower.
Gold, of course, is one of them.
To get exposure to the yellow metal, take a look at the SPDR Gold Trust (GLD). It is a physically backed ETF that closely tracks the price of gold.
Good investing,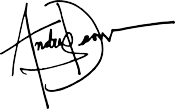 Andrey Dashkov
Analyst, Casey Research