Dear Reader,
Bottom fishing is one of my favorite things to do. I'm not talking scuba diving, but picking stocks in great companies when no one else is buying and prices are way down near the bottom.
But note the word "near"—no one can time market tops and bottoms reliably, not even Casey or Buffett. "Everyone knows" this is so, so there's no need to belabor the point, but Jeff Clark has a look at the situation from a different angle in his brief but important article below, making a solid case for why waiting for a bottom-fishing opportunity for buying gold would be a mistake.
It will only take a moment to read but is well worth the effort, especially with the disappointment over the failed Swiss gold referendum potentially bringing great buying opportunities this week.
Sincerely,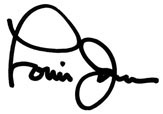 Louis James
Senior Metals Investment Strategist
Casey Research
Rock & Stock Stats

Last

One Month Ago

One Year Ago

Gold
1,167.10
1,229.40
1,237.90
Gold (SGE)
1,192.32
1,230.30
1,261.16
Silver
15.46
17.23
19.63
Copper
3.00
3.09
3.20
Oil
66.15
81.42
92.30
Gold Producers (GDX)
18.33
20.53
21.81
Gold Junior Stocks (GDXJ)
25.15
30.82
31.40
Silver Stocks (SIL)
9.14
10.11
11.27
TSX

(Toronto Stock Exchange)

14,744.70
14,624.25
13,370.83
TSX Venture
741.87
788.02
926.67