By Andrey Dashkov, analyst, Casey Research
Bitcoin's meteoric rise is on.
It finished up 305% in 2020.
That's good enough to make it the best-performing asset of last year.
And just yesterday, bitcoin's price climbed above $50,000 for the first time.
Here at Casey Research, we've seen this move coming. Our goal is to help you find ways to protect – and grow – your wealth… in any sector.
That's why my colleague Nick Giambruno has been pounding the table on bitcoin for years.
In fact, he recommended it back in the summer of 2018 to his Casey Report subscribers. And as recently as October last year, Nick again urged readers to take a close look at bitcoin. He said, "right now is a great time to take a serious look at Bitcoin."
Since then, bitcoin has soared over 300%.
At that level, you may think you've missed the boat. But this rally is far from over. And there's one clear reason for that. Let me explain…
Bitcoin Is the New Reserve Asset
Regular readers know we're big on wealth protection here at the Dispatch. That's why we like bitcoin.
Sure, it's volatile. You normally wouldn't consider something to be a "wealth protection" asset if it can go from $40,000 to $50,000 in a matter of hours. But it has certain benefits that the cash in your pocket or in the bank doesn't have.
For a start, bitcoin has limited supply. By design, you can't "print" more bitcoin.
The supply of new bitcoin also gets cut in half every four years (a process known as the "halving").
This makes it unlike any other currency.
Can you imagine the Federal Reserve deciding that it won't print more money? Neither can we.
And, unlike other cryptos that have key players, insiders, and development teams that can boost supply if they choose to, bitcoin is genuinely scarce and decentralized.
Nick wrote about this in Tuesday's Dispatch…
Bitcoin takes humans out of the equation. It's the only cryptocurrency not controlled by anyone. Nobody can get together and alter its supply or change the rules. They're fixed for eternity.
In other words, bitcoin is a great store of value.
That brings us to why, even above $50,000, bitcoin is still a great buying opportunity…
Corporate America's Taking an Interest in Bitcoin
We've been waiting for the moment for corporate America to take an interest in bitcoin. That time has arrived.
Corporations are putting billions of dollars of their cash reserves into bitcoin.
The reason? They're worried about the devaluation of cash on their books at the hands of money-printing central banks. Bitcoin offers an alternative.
MicroStrategy, a software company, has almost $3.5 billion in bitcoin on its balance sheet. Its cash position is just $59.7 million. This means that cash represents less than 2% of MicroStrategy's total treasury.
And last Monday, tech giant Tesla disclosed that it had purchased over 38,000 bitcoin for about $1.5 billion. This is about 8% of Tesla's total cash position.
There will be more…
Bitcoin's Price Will Go Much Higher
More than 20 listed companies now hold bitcoin, and the list is growing. But that's still a tiny fraction of the 5,000 listed companies in the U.S.
Of the stocks that make up the S&P 500, only two (Tesla and PayPal) have publicly acknowledged owning bitcoin. And we don't think listed company ownership will just end there.
With billions of dollars flowing into bitcoin… and bitcoin securing its position as one of the "hardest" assets around, we see many more companies, and even potentially governments, buying it as a store of value.
You've seen how the recent announcement by Tesla has helped push the bitcoin price higher. That will keep happening as more companies follow.
That's why even though the price may seem high (it's above $50,000 as I write), we're still in the early innings of this trend. As more S&P 500 stocks announce that they've bought bitcoin, we're certain the price will be much higher than it is today.
In short, if you don't own bitcoin, even at this price, investing a small part of your portfolio into it today still makes a lot of sense. I recommend starting with a 3-5% allocation.
Good investing,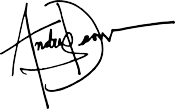 Andrey Dashkov
Analyst, Casey Research
P.S. If you want to learn more about bitcoin's meteoric rise, make sure to check out the podcast interview my colleague Nick Giambruno recorded with Gold Newsletter. Watch it for free here.