By Andrey Dashkov, analyst, Casey Daily Dispatch
On July 11, 2021, space tourism officially began.
Richard Branson, a UK-born billionaire, traveled about 53 miles above Earth to the edge of space.
The crew of six, Branson among them, spent about four minutes in zero gravity and could see the curvature of the Earth.
Since then, several things have happened.
First (of course), Virgin Galactic sent its founder to the edge of space.
Amazon billionaire Jeff Bezos followed soon after, through his Blue Origin space company on July 20.
Branson's fortune soared from about $4.8 billion to $5.3 billion.
Bezos' fortune increased by $7 billion between the start of July and the launch date.
And… just this past Wednesday, William Shatner, the 90-year-old Star Trek actor… became the oldest person ever to travel to space, thanks to billionaire Jeff Bezos' space tourism rocket. (More on Jeff Bezos' ventures later.)
Ninety-year-old Star Trek actor William Shatner floating in space
Source: Blue Origin
This is all incredibly exciting for space tourism. If we can send a nonagenarian into space… there's hope for the rest of us.
But back to Virgin Galactic's launch…
When the company itself became public, it offered investors a tool that generated a return of over 600% within months…
If you've been reading the Dispatch, you'll know the tool we're talking about is warrants. In fact, we've been pounding the table on this incredible investment tool.
Here's why:
At their peak, Virgin Galactic's warrants were up about 616%. Even though the company's shares delivered a 400% return in February, they haven't approached that level yet.
But the more important part is this…
The warrants were redeemed in early 2020. Which means that they were only available for a limited time.
The reason? Well, in my opinion, Virgin decided to redeem the warrants because they performed too well. See, the higher the share price, the more valuable the warrants are.
So Virgin decided to do a "buyback" for its warrants. Investors who held them got a fraction of Virgin's shares.
Which is not the worst outcome, but as I said earlier, the shares' performance has never matched that of the warrants'.
In other words, when a warrant opportunity presents itself, there's often no time to waste.
Warrants move fast, and the issuing company may decide to recall them from the market if their performance is too good.
Let's keep that in mind while checking out how billionaire Jeff Bezos has been using warrants to force his own investments up.
Six Warrant Deals to the Tune of $2.5 Billion
Strategic Trader editor Dave Forest – our in-house warrants expert – discovered Amazon's simple, but genius, investing strategy…
Take a big stake in a company. Demand warrants.

Sign a massive contract for its services.

Watch your investment shoot higher.
According to Amazon's most recent quarterly filing with the SEC, the value of the investments it holds in companies is around $9.2 billion today.
That's over 10 times the value from just three years ago.
But the key is, out of the $9.2 billion in investments Amazon holds, more than a third – or $3.6 billion – is in warrants.
Here's an example of how Bezos uses the warrants…
Amazon had used Canadian charter aircraft company Cargojet for years to move packages.
But in 2019, the company wanted to expand its partnership. So Amazon decided to invest in Cargojet. It demanded warrants in return for the investment.
Cargojet agreed to issue warrants to Amazon with a $91.78 per share strike price. That means Amazon will have the right to buy shares of Cargojet for $91.78 for seven years – no matter how high the stock price goes in that time.
But for Amazon to "unlock" all the warrants, it has to spend $400 million with Cargojet over that timeframe.
It's a win-win. In 2019, Cargojet did $367 million in sales. Amazon promised to add hundreds of millions more.
Today, shares of Cargojet trade for $202. That means Amazon's warrants are showing about a $250 million gain so far. That's how Amazon was able to "force" the Cargojet share price higher.
As mentioned above, Bezos has done this six times before… to huge gains.
But regular investors have never been able to ride his coattails on the deals… until now.
Jeff Bezos' Seventh Warrants Deal
Jeff Bezos has another deal in the works – lucky number seven.
And yes… it has to do with warrants in the next company he's investing in. And for the first time, regular investors have the chance to get in on the deal.
As mentioned above, when a warrant opportunity presents itself, there's often no time to waste. The warrants market is intentionally kept under-the-radar by billionaire investors… and is difficult to research.
Fortunately, Strategic Trader editor Dave Forest has been leading subscribers to outstanding warrants returns for over two years. Realized gains of 4,942%… 2,805%… and 393%. And we're sure there's more to come, since one of his open positions is currently up 1,363%.
As for the seventh warrants deal, take it from Dave…
Jeff Bezos' seventh warrants deal is what has me so excited today. That's because it can change my readers' lives.

In fact… I've never seen a deal with the potential to make my readers as much money as this… ever.

That's why I'm holding my first live event on Wednesday, October 20 at 8 p.m. ET to get the word out.

It's called the "Zero to Retirement Summit," and I'll give you all the details on how to ride Jeff Bezos' coattails.

I believe those of you who get in before mid-November will be able to make 49 years' worth of profits… in one trade.

If that sounds too good to be true, I urge you to sign up for my event. It's free… and you owe it to yourself to be informed about these billionaires' dealings.
Clearly… billionaire astronauts love warrants and know how to build fortunes with them. Now, you can benefit from this incredible asset as well.
Remember, warrants are as easy to invest in as stocks. No complicated options chains, or special brokerage accreditation requirements either.
So don't forget to reserve your spot for Dave's event here.
Good investing,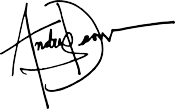 Andrey Dashkov
Analyst, Casey Daily Dispatch