Editor's note: Yesterday, we introduced a series from long-time Casey Research analyst Andrey Dashkov. He shared some of the best ways to weather volatility during a crisis – that he learned from firsthand experience.
And today, he shares the story of leaving Belarus in the midst of an economic collapse… the lessons it taught him… and how to apply this knowledge to protect your own portfolio today.
---
By Andrey Dashkov, analyst, Casey Research
As I told you yesterday, I've worked behind the scenes at Casey Research for over 10 years, learning from incredible investing minds like Nick Giambruno, Louis James, and Doug Casey.
I also explained how even in a crisis, there are opportunities… but only if you've already prepared yourself to scoop them up beforehand.
And today, as promised, I'll tell you about how I decided to leave a collapsing Belarus in 2011… And why it matters to you, right now…
Going Global
In 2008–2009, I lived in Belarus, a tiny country in Eastern Europe. Its economy, run by former Soviet apparatchiks, depended on oil prices – even though the country didn't have any oil to speak of.
At the time, the economy was crashing. The local currency was destroyed. The aftershock of the credit crisis launched by the Wall Street players was brutal.
Over just four years, the Belarusian ruble lost more than three-quarters of its value relative to the U.S. dollar.
Price controls and runaway inflation were constant concerns. Some of my friends even saw their refrigerator as a great investment. When your salary grows slower than prices, even a fridge becomes a "store of value."
My wife and I decided to get out of there. In 2011, as we packed our bags, the government shredded the value of the local currency even more.
This left us with little doubt that our decision was right:
Seeing firsthand how a small, emerging economy can get demolished made me think twice about where I wanted to grow my family.
So we moved to North America – Vancouver, Canada – in 2011. That year, inflation in Belarus hit 109%. Prices, already high, doubled over the year.
Meanwhile, Vancouver was seeing one of the biggest commodity bulls in history. Times were good. Little did we know that this would grind to an abrupt halt. Another crisis was coming, of course.
It Was a Sunny Day in Pompeii…
In August 2011, two months before my wife and I moved to Vancouver, gold peaked. The city was home to hundreds of mining juniors – but a nuclear winter was about to start…
By 2015, gold barely hovered at $1,100 an ounce. Investors capitulated. That low was painful to live through.
Vancouver turned into a ghost town. Mining juniors were vacating offices, and exploration capital was nowhere to be found.
But over the next couple of years, a new housing bubble would revive the city's economy and put it on steroids. And crypto and cannabis would attract the speculative capital that flowed into mining before.
Two Lessons From Two Crises
Two lessons learned… First, be a contrarian. Those who bought commodities in 2015, or didn't sell out of desperation, were in for a ride. They saw the value of their gold holdings go up by almost 50% as its price soared above $1,500 in 2019. And of course, those who are holding today are up even more, with gold trading near $1,680.
Second, their portfolios would have fared better if they held assets that didn't move in tandem with gold. A well-curated portfolio, like the one Nick Giambruno has in his Crisis Investing letter, is an excellent place to look for crash-proof ideas.
In other words… If you want to be miles ahead of the rest of the investment crowd, go against it. This requires you to step outside of your comfort zone.
But don't get too far… Because as the gold market tanked in 2015, a bubble was growing in an obscure corner of the market. And it would take billions of dollars' worth of savings with it. More on that tomorrow…
Good investing,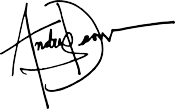 Andrey Dashkov
Analyst, Casey Research
P.S. Next time, I'll tell you about the crisis almost everyone missed… and how for once, Wall Street didn't lie…
P.P.S. If you want the best gold picks, check out our International Speculator editor Dave Forest's unique way of finding the biggest gold winners… from space.