Kris' note: In today's Dispatch, I'm handing the reins to longtime Casey Research analyst, Andrey Dashkov.
Andrey has been with Casey Research since 2007. He has a background in finance, banking, and asset management.
This week, I shared research that makes the case for uranium being at the beginning of a historic bull market. It all boils down to a favorable supply-and-demand setup.
Andrey agrees – and takes it one step further. He sees yet another reason why the metal has more growth ahead of it…
He'll share all the details below. Plus, a lucrative strategy to play it… that our own Dave Forest has brought to his readers for some stellar gains…
---
By Andrey Dashkov, analyst, Casey Research
The U.S. government has decided that nuclear energy is "too green to fail."
It recently announced it intends to provide tax credits to nuclear energy providers to keep them afloat.
Why?
There are a couple of reasons, which I'll get into below…
But maintaining these nuclear facilities and infrastructure is a top priority.
That's good news for the key metal needed to power these nuclear plants: uranium.
And as I'll show below, the best way to profit involves a little-known yet explosive strategy. One that a Casey Research expert has used for consistent, quadruple-digit gains…
Whether you're new to the Dispatch, or you've been following along in these pages, welcome to today's edition.
We have two goals here:
To introduce you to the most important investing themes of the day, and

To show you how to profit from them.
We do this by showcasing the ideas from our in-house investing experts: Dave Forest, Nick Giambruno, and the founder of our business, Doug Casey.
Today, I want to talk about one of the best ways I see to profit from what could be a historic uranium boom…
This Is Just the Start of a Historic Run
Here at Casey Research, we're big on resources.
And our expert Nick Giambruno has been following the uranium story since 2016. He says that right now, he can't think of a commodity with greater upside ahead.
If you've followed along in the Dispatch this week, you'll recall that uranium stocks have started to take off recently.
Global X Uranium (URA), an exchange-traded fund (ETF) that holds uranium stocks, has nearly doubled over the past year.
But Nick believes this recent run-up is just the beginning. And I agree.
It's partly thanks to the clean energy trend underway. Let me explain.
Uranium Will Keep the Lights On
For one thing, the U.S. can't meet its clean energy goals without nuclear energy. And nuclear energy is fueled by uranium.
The U.S. wants to reduce greenhouse gas emissions by half by 2030. To accomplish that, the amount of electricity generated by clean sources needs to double.
Right now, nuclear reactors are the top producer of clean energy in the U.S. It just isn't feasible to rely on other clean sources, like solar or wind power, to meet that demand.
On top of that, the U.S. is currently the global leader in the nuclear reactor space, with 90 facilities on its soil.
And the Department of Energy wants to export this tech overseas, to maintain its competitive edge as a global nuclear power.
The bottom line is, the U.S. has made it clear that nuclear energy is a priority. And that's bullish for uranium.
Now, there are different ways to play it. You could buy a uranium ETF, like URA mentioned above. Those 100% returns are pretty good.
Or you could purchase individual shares. If you pick your stocks right, you could see gains much higher than that.
Take Uranium Royalty (URC). It's a company that invests in uranium miners in exchange for a share of their future revenue.
And its shares have more than tripled over the past year.
Not bad. But today, I want to show you how you can supercharge your returns using one of Dave Forest's proven methods.
Supercharge Your Returns With This Simple, Lucrative Play
It involves something called warrants. They're issued by publicly traded companies. Just like shares, they trade on public exchanges. And you can buy and sell them with a click of a mouse.
But there's a critical difference between shares and warrants…
Warrants can deliver much higher gains – without putting more money at risk upfront.
Take a look.
In just a year, the Uranium Royalty warrants surged 440%, while shares returned 213%, and the uranium ETF returned just under 100%.
Again, those gains come without putting more money at risk. While the company's shares traded at about $3.08 at their peak, the warrants cost about half as much, at just $1.52.
Keep in mind, I'm not recommending Uranium Royalty's shares or warrants today. I'm just using them as an example.
But luckily, Dave already has a proven track record with his warrant picks. He's been bringing them to readers of his Strategic Trader advisory for two years. They've seen some exceptional returns…
Like 2,000%… 2,805%… even 4,942%.
With that kind of upside, we think warrants should definitely be on your radar.
If you're interested in accessing Dave's special briefing all about warrants, just go right here. We think they're an instrumental tool in taking control of your financial future.
And make sure to tune in to Monday's Dispatch. Kris Sayce will be back with more important investing themes… and how to use them for huge profits.
Good investing,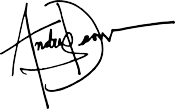 Andrey Dashkov
Analyst, Casey Research