By Andrey Dashkov, analyst, Casey Daily Dispatch
Up until recently, private investors have had a leg up on everyday folks… using their connections to invest early for immense returns…
Like Sequoia Capital, a venture capital firm.
Back in 2011 and 2013, it put about $60 million in WhatsApp, Facebook's messaging platform.
When Facebook bought WhatsApp in 2014 for $22 billion, Sequoia's share was valued at $3 billion. That's a 50x return…
How about 2,000x?
That's how much Silicon Valley's Peter Thiel made when his $500,000 investment in Facebook turned into $1 billion.
These were private deals… And they paid off handsomely.
Those kinds of deals weren't available to most investors. You had to be an accredited insider with lots of capital at your disposal.
But if you're thinking there's no way you can realize those types of gains for yourself, that's where you're wrong. Because we've found a way to turn the tables…
You can access the same instruments as these early stage private investors… without needing millions to invest. In fact, you can start with just a couple hundred bucks.
And we've already put this strategy to the test for 4,942%.
How We Can Access Wall Street's "Deal Sweeteners"
I'm talking about warrants.
Now, if you've never heard of warrants, you aren't alone. That's by design. Billionaire investors have a vested interest in keeping this explosive tool a secret – and you'll see why below.
I don't want to get too deep in the details here. But warrants are what people in the financial industry call "deal sweeteners." They're offered in many private deals, like the ones I mentioned above.
But what most investors don't realize is, you can access warrants right from a regular brokerage account… for pennies on the dollar. And you can use them to supercharge your portfolio with quadruple-digit gains.
You don't need to be an accredited investor or high-net-worth insider to take part. It's how you can flip the game on Wall Street.
See, some warrants trade publicly. That means that you can buy and sell them just as easily as regular shares.
But they're set apart from a company's shares in one key way: Warrants often offer higher returns than the shares themselves. Much higher.
4,942% and Growing
I'm not just going to tell you about all the amazing potential these warrants offer. Have a look at some of the gains for yourself.
My colleague Dave Forest has been bringing warrants to his Strategic Trader advisory for over two years.
And some of his gains are just unbelievable…
Like the gain on Purple Innovation warrants. Dave recommended them back in February 2019, and sold them back in October.
When he first recommended the warrants, shares were trading at $5.75. But the warrants were trading for just 19 cents.
A $1,000 investment would have given you just 174 shares of Purple. That same amount could have bought 5,263 Purple warrants.
After less than two years, shares moved 431%. That's a great trade by any standard. That's enough to turn your original $1,000 into over $5,000.
But the warrants obliterated the stock, surging 4,942%.
The warrants outperformed the stock by over 10 times. That's enough to turn that $1,000 into over $50,000 – a life-changing gain for most investors.
And I'm not just cherry-picking an exceptional example.
Dave did it a month later with his Blink Charging warrants. Readers cashed out with a 2,805% gain in under two years.
And just a few weeks later, he did it again with Vivint Smart Home warrants for 393%.
That's the power of warrants.
How to Get Into Warrants With Ease
Dave and his readers had a stellar 2020… and they're having a stellar 2021. His Strategic Trader track record is officially 259% (that's the average gain across Dave's portfolio).
To put that into perspective… last year, the S&P 500 returned 16.3%… meanwhile, Dave's readers got 16 years of gains in a fraction of the time.
Now, I would love to point you to an exchange-traded fund to get exposure to this trend. But there aren't any. That's how under-the-radar these investments are.
The only way to get exposure to warrants is by buying individual ones. But pinpointing the best warrants is hard to do on your own.
That's why Dave spends hours poring over company filings… using the most advanced tools (like the $25,000 per year Bloomberg Terminal) to bring his big winners to readers.
But they're just getting started. And on Wednesday, October 20, at 8 p.m. ET, Dave Forest will reveal his next target.
It's an opportunity so extraordinary that Dave is holding his first live event ever called the "Zero to Retirement Summit."
It's a way to potentially make 49 years of profits in ONE trade.
And there's special page for you to sign up – for free. You'll also get five training videos just for signing up right here.
He'll go over everything you need to know about what warrants are and how to trade them… so you can get into our explosive warrant strategy with ease.
Good investing,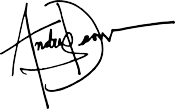 Andrey Dashkov
Analyst, Casey Research