Dear Reader,
As the year draws to a close and Tax-Loss Season brings us what may be the best bargains of the year in our sector, it's natural to ask if the bear is here to stay. No one can say for sure—we are speculators, after all—but in his excellent article below, Jeff Clark gives us seven reasons to think the bull may be back sooner than most expect.
But remember, while we speculate on gold stocks, gold itself is not a speculation; it's the world's most time-tested and trusted form of wealth preservation. And no one knows how to dig up great deals in bullion like Jeff Clark.
I hope you'll consider his points below and act to take advantage of the opportunities before us.
Sincerely,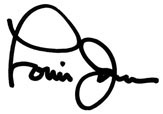 Louis James
Senior Metals Investment Strategist
Casey Research
Rock & Stock Stats

Last

One Month Ago

One Year Ago

Gold
1,192.32
1,140.40
1,231.90
Gold (SGE)
1,208.74
1,149.21
1,243.26
Silver
16.29
15.33
19.53
Copper
2.94
3.01
3.26
Oil
66.81
78.68
97.38
Gold Producers (GDX)
18.75
16.59
20.67
Gold Junior Stocks (GDXJ)
24.67
22.71
29.17
Silver Stocks (SIL)
9.19
8.23
10.80
TSX

(Toronto Stock Exchange)

14,473.70
14,548.26
13,200.40
TSX Venture
701.99
747.11
914.78